Session I Course Descriptions
Agricultural Farm Operations
This is an agricultural related course focused on hands on small farm operations. It will focus more specifically on exploration of various enterprises that may be found on a small farm.  Specific topics will include: vegetable production, poultry and rabbit production and wild foraged forest products.
Textbook None
Instructor
Bob Johnson, Assistant Professor of Agricultural Science, Truman State University.   B.S. Soils, Environmental and Atmospheric Science, University of Missouri-Columbia. M.S. Horticulture and Agronomy, University of California-Davis.  Ph.D. Plant Pathology – University of California –  Davis
Advocacy, Argument, and Persuasion:
Classical Rhetoric in Contemporary Times
In a culture of 24-hour news, larger-than-life pundits and a blurring of the line between news and commentary, rhetoric and argumentation are a way of life in modern America. Argument now occurs in settings such as the halls of Congress, evening news talk shows, popular sports programming, and local city councils. Advocacy, in the form of advertising, is everywhere.  As consumers of media and participants in an increasingly adversarial culture, learning the critical principles and practices of advocacy and persuasion provides a basis for informed involvement in the world around us.
This course utilizes a perspective rooted in classical rhetorical theory as a mode of critical thinking and public involvement to study the processes of argumentation and persuasion in various interpersonal, political, academic and pop culture settings. Students will begin by engaging theories rooted in the classical rhetoric of the Greeks and Romans and evolve through contemporary models of argument. As a complement to this discussion of argumentation theories, students will employ various models of debate as a means to practice the ideas they learn.  Students will engage in argument by participating in visual argument, in-class debates, political debates and even humor to test their skills. Finally, lessons learned in all settings will be utilized as a framework from which to engage political discourses and persuasive popular media campaigns.
Textbook None
Instructor
Jay Self, Professor and Chair of Communication, Truman State University.  B.A.Communication, Truman State University; M.S. Communication in Human Relations Texas Christian University, Ph.D. Communication Studies , University of Kansas
American History Through Sport
Whether you are an avid competitor, a diehard fan, or someone who just refers to it all as "sportsball," competitive athletics loom large in American society. With larger than life personalities, labor disputes, battles over civil rights & equality, conflicts between superstition and science, and fights over maintaining tradition or embracing change, sport history is American history.
This course will study topics in American history through the lens of sport covering topics such as: European and Colonial origins of American sporting culture, Urbanization & the growth of organized games, Protest & Resistance on and off the field, Olympic Games & Cold War Politics, Sport & American Identity, and much, much more!
Students will read on a wide array of topics in sport, participate in competitive debates over topics in sport history, compete with each other in historical games (both games that survived to the modern era and those that did not), and conduct research over an American Sport History topic of their choosing.
Textbook
TBA
Instructor
Matthew Kennedy, Instructor of History, Kirksville High School. B.S. History; M.A.E. History/Social Science, Truman State University
Can You Say That With Your Hands?  An Introduction to American Sign Language and Deaf Culture
This course will introduce students to manual communication skills utilized by the Deaf community.   In addition the course will provide insight into the diversity of individuals using manual communication in their unique culture. As a result of this course, students will learn to communicate in conversational situations utilizing finger spelling and American Sign Language.   Students will play word games, role play scenarios, interpret poems or songs and present a children's book in sign language.  Students will experience communication barriers that will give them a greater understanding of the importance common communication systems.  Videos, lectures and learning opportunities will give insight into the pride of Deaf individuals, the history of Deaf culture and how technology is changing Deaf communities.  This course would be appropriate for individuals investigating numerous careers including Sign Language Interpreters, Audiology, Deaf Education, Speech/Language Pathology, and Special Education.
Textbook
Signs of the Times by Edgar H. Shroyer
Instructor
Sheila Garlock, Assistant Professor of Communication Disorders, Truman State University.  B.S.E., Truman State University; M.A., Truman State University.
Computers in Art and Design
Explore how the computer has been integrated into the image-making processes by incorporating traditional art processes such as drawing and markers with modern Graphic Design software. Learn how professional artists, designers, and illustrators utilize the power of Adobe Photoshop, Adobe Illustrator, and other software to create digital artwork and enhance images to create digital graphics such as maps, posters, and postcards. The basic features of Adobe Photoshop and Illustrator will be explored through tutorials and original artwork will be produced when techniques are mastered. By the end of the course, students will have a digital and print portfolio consisting of several projects. Students will also utilize digital cameras, scanners, and output to laser/inkjet printers. Quad-Core Intel Macintosh computers (the industry standard platform) power this exploration into the realm of digital imagery.
Textbook
None
Course Fee
For class supplies and materials: $65.00.
Instructor
Professor Matthew Derezinski, Professor of Art, Visual Communications, Truman State University. B.F.A., Visual Communications, Kansas State University. M.F.A., Visual Communications, Kansas State University.
Dance to Enhance One's Health & Well-Being
This dance course will explore many types of dance genres that can be done across the lifespan to promote health and wellness. Styles to be learned include: Cardio Fitness, Social Dance (Ballroom), Folk Dance, Line Dancing & Square Dancing with opportunities to experience improvisation techniques and choreograph sequences of movement through the study of the Movement Concepts.  Students will discover the historical background and social impact that dance has made on people throughout the world.  They will develop a greater appreciation for dance as a way to improve their physical, emotional, social, spiritual and intellectual well-being.
Textbook
"Rhythmic Activities and Dance" (2nd ed.) by John Price Bennett and Pamela Coughenour Riemer
Instructor
Melody Jennings, Instructor in the Health and Exercise Sciences, Truman State University.  B.S. in Physical Education from Truman State University.  M.A. in Teaching of Physical Education, Truman State University.  Professor Jennings also owns and operates Melody's School of Dance and Tumbling in Kirksville, MO.
From Page to Stage
From Page to Stage is an introduction to the world of theatre.  Students will explore the many different areas of theatre from theatre history to stage makeup, all while rehearsing for a production to be performed at the end of their 3 weeks. We will be performing the short play "All I Really Need To Know I Learned From Being A Zombie" by Jason Pizzarello.  Students do not necessarily need prior experience, but they do need to have an open mind and the willingness to "put themselves out there."  There will be technical roles available for the production for the students who would rather have backstage experience instead of onstage.
Textbook
None.
Course Fees:
Makeup kit information and price: TBA.
Instructor
Mrs. Heather Darrah, English/Theatre Teacher, Kirksville Senior High School, B.A in Theatre from Truman State University, M.A.T in Educational Theory from University of Central Missouri
Genetics 101: The ABCs of DNA
Did you know you are 50% genetically similar to a banana?  All living organisms from the simplest bacteria to more complex organisms like humans use the same genetic material to pass on their traits – DNA.  DNA is the molecule of life.  But what exactly is DNA and how does it make you, you and a fly a fly?
In this course you will learn the basics of DNA and heredity, and then dive deeper to understand how DNA is used to create a fully functional organism.  We will also explore new technologies in DNA editing that are making our hopes of changing disease-causing mutations in DNA a reality.  We will discuss the science behind these techniques and then discuss some of the ethical and moral issues they raise.  Finally, we will investigate the ethics and laws surrounding genetics such as do you own your own genes, who is allowed to have access to your genetic code, and what are your legal rights concerning your genetics?
Our learning in the classroom will be supplemented by many activities in the lab.  We will learn about and use many biotech tools and molecular genetic techniques.  Activities will include extracting DNA from strawberries, genetically modifying bacteria, and investigating your own genetics to name a few!
Enrollment limited to 24 students
Textbook
The Cartoon Guide to Genetics by Larry Gonick and Mark Wheelis
Instructor
Sarah Berke, Assistant Professor of Biology, Biology Department, Truman State University. BA Biology and Psychology from Augustana College in Rock Island, IL. Ph.D. Neuroscience from University of Iowa in Iowa City, IA
German Language and Culture
This course introduces students to first-semester college German and the rich cultural heritage of German-speaking countries. Students will develop skills in speaking, listening, reading, and writing via the "immersion method."  Every morning session will be conducted as much as possible auf Deutsch: the teacher, preceptors, and students will all communicate in German.  By the end of the three-week session, this intensive approach to language learning will allow students to navigate the German Sprachraum. You should be able to find your way around town, order a meal in a restaurant (and pay for it), and get what you need at the grocery store.
Afternoon sessions will be conducted in English and devoted to German culture. We will touch on German art and history, from the first mentions by Roman writers, through the Dark Ages, the High Middle Ages and into the present. Other activities will include a field trip to a part of Missouri where German was until quite recently the local language, and adventures in cooking and other aspects of daily life.
Textbook

The first four chapters and glossary of Wie Geht's, 9th Edition, by Sevin and Sevin. (No workbook, CD or DVD-ROM needed)
Instructor
Adam Davis, Professor of English, Truman State University.  B.A., M.A. University of Michigan, Ph.D. University of Missouri
In Focus: The Art and Practice of Filmmaking
The course will introduce students to filmmaking as both an art and a practice for directors and audiences alike, along with its ability to broadly create and share culture, while also providing a robust platform for individual expression. Through readings and screenings of both classic and contemporary cinema, students will analyze the original "grammar" of film—from its early development to the incorporation of new technologies. Students will write sample scenes and dialogue, casting their classmates as actors to help grasp how actors and directors transform words on a page to visual storytelling onscreen. They will also learn how directors make technical choices to affect audiences' reactions through the tools of lighting, costuming, music, set design, and editing. Finally, using smart phones and user-friendly editing systems, students will experiment with the basics of shooting and editing video to gain first-hand knowledge about the effects of particular techniques. From learning how to "block" a shot to using close-ups and particular angles, students will study the choices that directors make to encourage audiences to experience a range of emotions and to imagine meaningful connections.
Course fee for supplies is $65.00.
Textbook
TBA
Instructor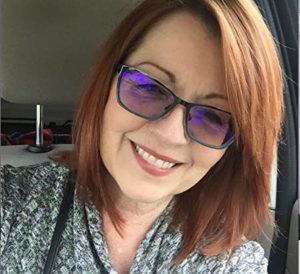 Marilyn Yaquinto, Professor Emerita, Communication and Cultural Studies, Truman State University. PhD. Bowling Green State University; M.A. University of Michigan; B.A. University of Michigan
Introduction to Business, Entrepreneurship and Financial Skills
This course introduces students to the world of business, through management, marketing, finance, accounting, and entrepreneurship.  Students will learn what is needed to operate a business and learn valuable skills, such as, teamwork and problem solving.  Students will learn key business concepts and utilize real-world tools, observe their practice in the field and apply them through teamwork and organizing a business.  Students will also learn valuable personal financial skills.
Textbook
None
Instructors
Dr. Michael V. Barnes, Jr. Assistant Professor of Accounting and Graduate Program Director, Truman State University.  B.S. in Accounting and Master of Accountancy from the University of Oklahoma; Ph.D. Oklahoma State University.
Dr. Stacey Kaden, Associate Professor of Accounting and Accounting Department Chair, Truman State University.  B.S. in Accounting and a Master of Accounting, Truman State University. Ph.D. in Business Administration University of Arkansas.
Dr. Rashmi Prasad, Dean of the School of Business, Truman State University.  B.S. University of Michigan, Masters of Business, University of Illinois. Ph.D. – University of Kentucky in Lexington.
The Writers Craft
Emily Dickinson says the experience of a good poem is like having the top of your head come off. The haiku master Basho says it's like being alive twice. We all have a favorite book or poem, a piece of writing that has moved us to new ways of thinking, feeling, or living in the world. One of the best ways to appreciate such moving writing is to let it move us toward creating our own poems, stories, and essays. In this course we will consider the possibilities and challenges of imaginative writing. We will explore the creative process, from generating ideas to shaping and revising, and we'll seek to share our work with others—reading, performing, and publishing our collective and individual efforts. You will find out how your own writing process operates by learning how other writers work. Francine Prose says that literature "sets up a series of rules that the writer is instructed to observe, [and] reading will show how these rules have been ignored in the past and the happy outcomes." We'll spend our time recklessly learning and ignoring all the rules, remembering the poet John Ashbery's advice to writers: "Let us leave the obedience school!" In addition to reading, writing, and work shopping, we'll get out of the classroom to write with our feet, about the world, not as we've seen it on TV, but as we really find it, including both on-campus and off-campus explorations. Students who complete this course will grow as poets and storytellers, but also in their broader ability to communicate vividly, as they learn to think about audience and adapt expression to the reactions it provokes.
Textbooks
A Little White Shadow; Ron Carlson Writes a Story
James D'Agostino, Professor in English, Truman State University.  B.A., Loyola University of Chicago; M.F.A., Indiana University; Ph.D., Western Michigan University.