Scholarships
Some students selected for the JBA will be awarded partial scholarships ranging from $250 to $450.  The number of scholarships is limited and will be awarded on the basis of financial need.  Scholarships are funded through the sales of the JBA digital memory book, group poster, t-shirts and other items sold at the JBA Hall Store during each session of the Academy.
Missouri applicants for financial aid will also be considered for The Joseph Baldwin Academy Opportunity Scholarship, made possible by a Missouri donor who each year seeks to help an extraordinary student(s) with great potential for future growth and leadership attend the Academy. Two $500 scholarships are awarded in each session.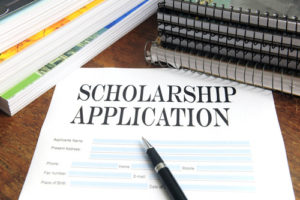 The Dan Clark Scholarship, named after the JBA director who retired after 15 summers of dedicated service, is a single $500 award open to aid applicants who demonstrate both financial need and an expressed interest in their application.  Students will also need to complete an essay on the online application addressing the principles of justice, equality, and opportunity for humanity.  The essay will need to be a minimum of 200 words and maximum of 400 words.
Priority is given to applicants who have not previously received financial aid from JBA.  Awards are first made to all eligible first-time attendees.  If funds remain available, these funds are then distributed to returning students in order of greatest need.  Students in need seeking to attend both sessions will receive aid with the goal of facilitating attendance of at least one session.
Only students requesting financial aid should complete the request for financial aid section within the application materials. Students needing financial assistance are also encouraged to seek aid from service and business organizations in their local community such as Rotary, Chamber of Commerce, PTO/PTA, etc.
Scholarships are funded through the sale of the Joseph Baldwin Academy digital memory book, group poster, t-shirts and the hall store items sold at the residence hall during each session of the Academy.