Earning Digital Badges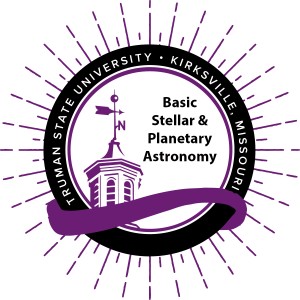 Earn Digital Badges by Completing JBA Coursework
Each year, several students and parents ask us why JBA courses aren't typically offered for college credit.  There are several reasons for this, but the most important one relates to the kind of experience we want students to have:  an experience focused on enjoying learning for learning's sake and not fixating on a final grade.
Still, we know that JBA students are driven, and they would like to have greater opportunities to showcase something tangible for the hard work they complete at the academy.
Beginning with the 2016 Academy, most JBA classes will feature new "micro-credentials" called Digital Badges.  Upon successful completion of key units in a course, or assessment of certain skills or competencies, students may earn a "badge" that certifies successful completion or competency in a particular area of work.  There may be multiple badges for a course, representing sub-divisions of content, or the entire course might be represented by a single badge.
Once awarded, students will receive an electronic notification that they have received the badge, along with instructions on how to display it for people with whom they wish to share their success.
A badge is more than just an icon.  Like a portfolio, badges allow the viewer to see information about what the student learned and how it was assessed.  This digital marker can be shared with future employers, college
recruiters, or linked to various social media profiles, such as Facebook, LinkedIn, or Twitter, or posted on a personal WordPress blog.  Through the Mozilla Open Badges infrastructure, these badges can also be placed in a more formal electronic portfolio, called a "Backpack."  For students looking at future college applications, this is an excellent way to offer a more granular view of a student's learning – something much more detailed than simply noting they attended the program, and much more likely to catch attention than a copy of our faculty evaluation letter.
During the summer of 2016, our badging endeavor will be in its pilot phase, and we'll be looking for your feedback.  We hope you find it a rich and useful service that adds value to the already rich JBA experience!  Badges, where applicable, will be listed online with each course we offer this summer.   The process of developing these badges will be evolving throughout the fall of 2015, so some badges may be added to courses during the registration process.  There may also be some courses where badges aren't a good fit at the present time.  You'll be able to read more about badges assigned to each course, as they are added, on our course description pages.  There are no extra fees associated with earning a badge.
It's also important to note that completion of a course does not necessary mean a student will earn all of the badges offered for a particular course.  Much will depend on the pace at which students work through the material and some faculty will use projects, tests, or other assessments to determine whether a student is eligible for particular badges.  This simply another tool, in addition to our evaluation letter, to help students, parents, teachers, and others understand what has been accomplished by academy attendance.  As a pilot, part of our effort this year will be devoted to understanding how well this system works for everyone involved!
For more information on the concept of badges, check out the short video below.
To see a full listing of the badges currently planned for JBA 2021, click here.